Tiny Koala who lost his mom gets stronger in cozy blankets
Blue contacted people who could help little Balou survive. Wildlife caretakers from Friends of the Koala, a nursery and care center in New South Wales, Australia, arrived at the Blue residence to bring Balou to his new foster home, where he'll gain his strength for the next six to eight months. Cold and hungry, the little Koala didn't even weigh a whole pound.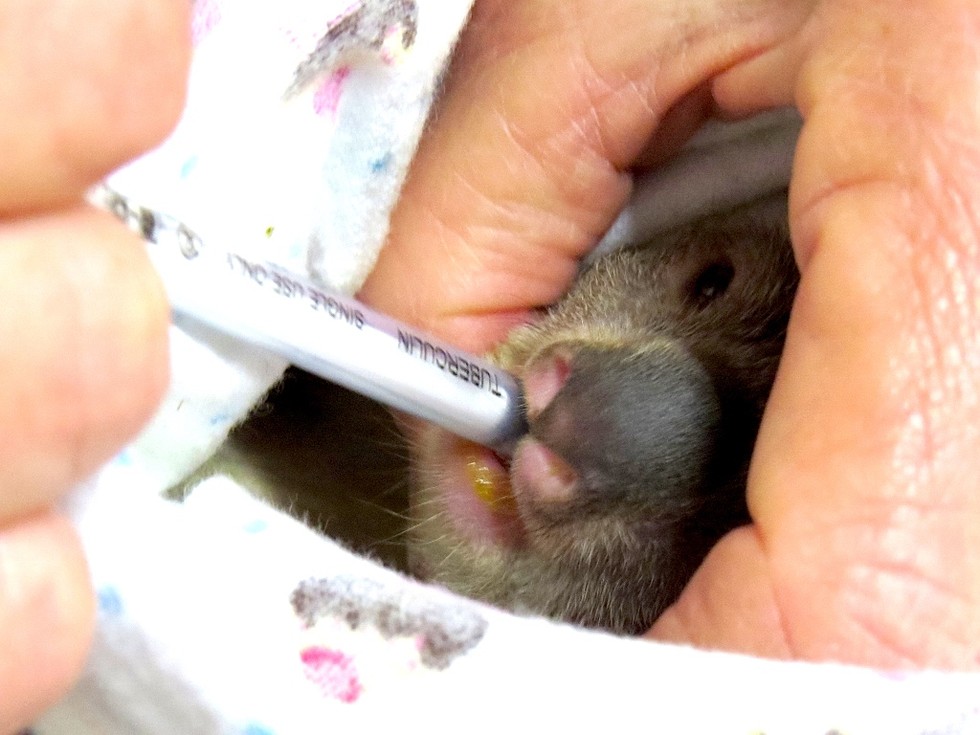 Koalas need to develop a special digestive bacteria in order to eat eucalyptus leaves, which are toxic without it. A video captures Balou having his first taste of "fecal pap."
Friends of the Koala, Inc. helps about 300 koalas per year.
Sarah V. Schweig via The Dodo
Please comment and share